Free, Potentially Life-Saving AAA Screening Available
---
Did you or one of your family members recently become eligible for Medicare benefits? If so, we have great and important news to share with you! Hundreds of thousands of Americans who receive Medicare benefits have access to an important health screening tool for fighting vascular disease: a free abdominal aortic aneurysm (AAA) screening for Medicare beneficiaries.
What Is An Abdominal Aortic Aneurysm?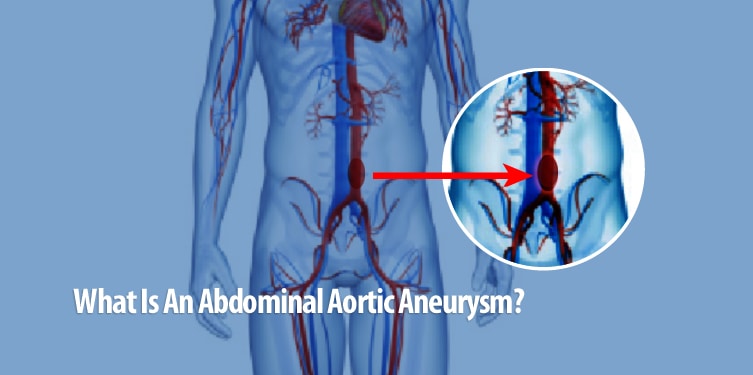 An abdominal aortic aneurysm (also known as AAA) is a blood-filled bulge or ballooning of the aorta, which is the main artery that goes from your heart down to the chest, kidneys, intestines and other organs in the abdomen and pelvis. Within your abdomen, the main aorta divides into the other arteries that supply blood to your legs.
The ballooning in an artery is called an aneurysm and occurs due to the weakening of the artery's wall. The bulge or "ballooning" of the artery may grow larger and over time, the force of normal blood pressure can cause the weakened aorta blood vessel to eventually tear or rupture if it is not diagnosed and treated. A ruptured abdominal aneurysm can lead to massive bleeding within the body and even sudden death.
How Common Are Abdominal Aortic Aneurysms?
While many people have never heard of an abdominal aortic aneurysm, it is a fairly common vascular health condition and it often has no symptoms. As noted by the Society of Vascular Surgeons, 200,000 people in the U.S. are diagnosed with an abdominal aortic aneurysm (AAA) each year. A ruptured AAA is the 15th leading cause of death in the country, and the 10th leading cause of death in men older than 55.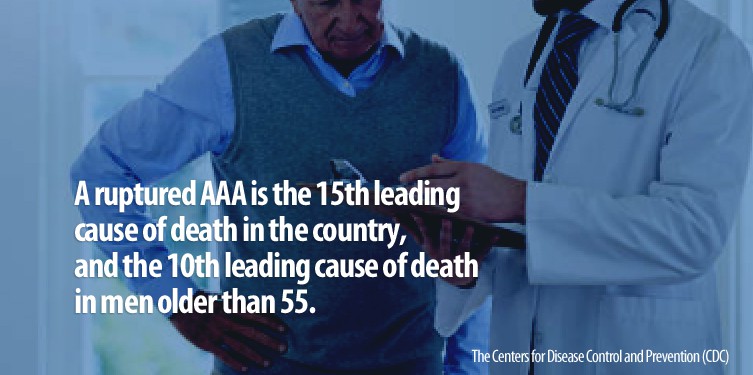 The Centers for Disease Control and Prevention (CDC) advises that:
Aortic aneurysms were the primary cause of 9,863 deaths in 2014 and a contributing cause in more than 17,215 deaths in the United States in 2009.
Two-thirds (⅔) of people who have an aortic aneurysm are male.
1.5 to 2 million are estimated to have an undiagnosed AAA
50% of patients with untreated aneurysms greater than 5.5 cm in size will die of rupture within 5 years
40% of patients with ruptured AAAs can die prior to presentation in the emergency room<
Only 10% of individuals with ruptured AAA survive until hospital discharge
New Medicare Beneficiaries Can Get No-Cost AAA Screening
If you (or your loved one) have recently become eligible for Medicare, then you will be required to have a "Welcome to Medicare" preventive visit with your doctor. During the Welcome To Medicare visit, new Medicare beneficiaries may receive a referral for an Abdominal Aortic Aneurysm (AAA) ultrasound screening from your doctor or other practitioner.



The one-time, FREE AAA ultrasound screening is for people who have never received Medicare coverage for AAA screenings and who are at risk for an abdominal aortic aneurysm. You will not have to pay anything for having the abdominal aortic aneurysm screening done if you:
Are considered at risk for an abdominal aortic aneurysm
Have a referral from your doctor (which is required) and
Have the screening done by a medical professional that accepts Medicare.
Who's Eligible to Get the AAA Ultrasound Screening for Free?
Per the Centers for Medicare and Medicaid Services (CMS), people with Medicare Part B who meet one of the following at-risk criteria can receive a referral for the AAA screening:
You have a family history of abdominal aortic aneurysms. (man or woman)
You're a man age 65 or older and have smoked at least 100 cigarettes in your lifetime. (*Note: even if you are not a current smoker, you can still be at risk for AAA)
Where Can Medicare Beneficiaries Get The AAA Screening?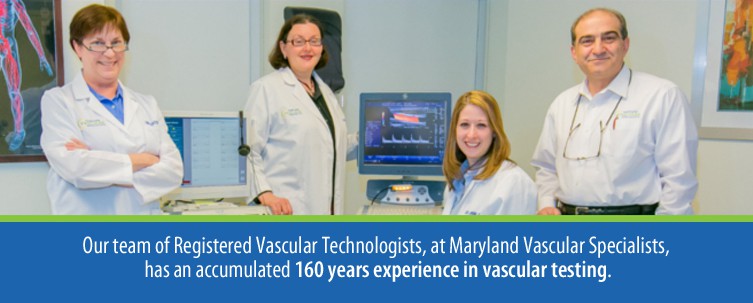 There are several medical providers who offer AAA screenings and you have the right to choose which provider you desire to go to for the screening. Maryland Vascular Specialists has several accredited vascular labs, conveniently located in Maryland and Pennsylvania, where we perform Abdominal Aortic Aneurysm ultrasound screenings. The AAA screening is quick and painless, involving a simple ultrasound on top of the abdomen (similar to a pregnancy ultrasound).
We accept Medicare as a form of insurance; therefore, recently eligible Medicare beneficiaries, who have the required referral from their doctor, can get an AAA screening done at one of our vascular labs for free. *Note: If it is determined after your first abdominal aortic aneurysm ultrasound screening that further diagnostic tests will need to be run, we will advise you of that along with any extra costs.
The majority of our labs are accredited by the Intersocietal Accreditation Committee (IAC) in vascular testing. Our team of Registered Vascular Technologists, at Maryland Vascular Specialists, has an accumulated 160 years experience in vascular testing. We offer ultrasounds and screenings related to every vein and/or artery in the body using the most advanced medical imaging equipment.
---
Request your FREE Abdominal Aortic Aneurysm Screening for Medicare Beneficiaries
Complete the form below and a member of our team will contact you within 24 – 48 hours.
[contact-form-7 id="263″ title="Consultation Request"]